TD9 upgraded to Tropical Storm IAN with Florida in sight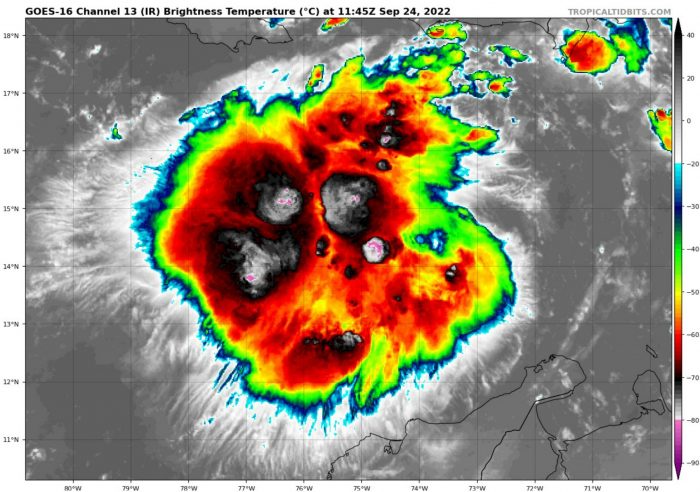 Satellite imagery this morning shows Tropical Storm Ian organizing quickly in the Caribbean. Ian is projected to be a Major Hurricane when it reaches Florida.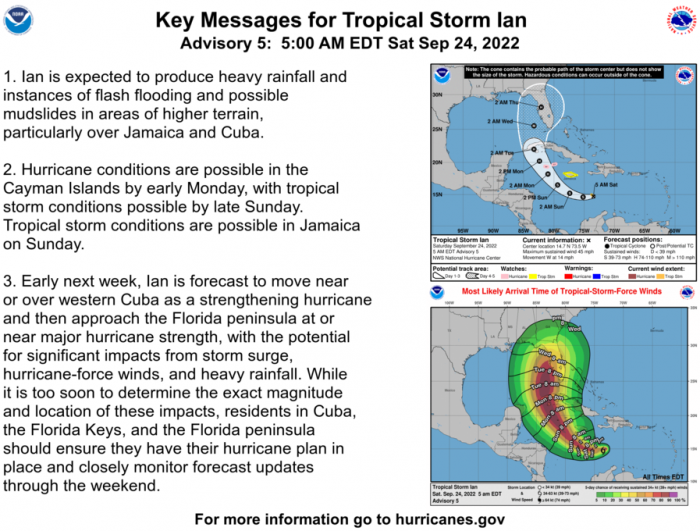 Hurricane conditions are expected as early as Monday in the Cayman Islands.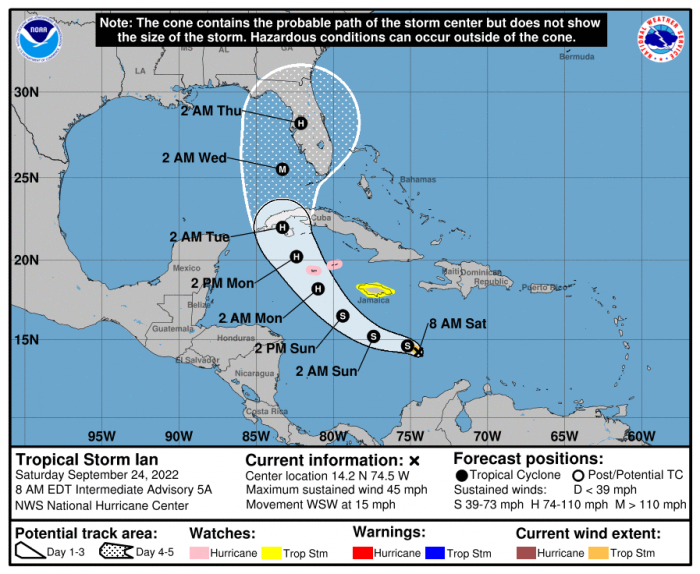 The Hurricane Cone shows Ian making landfall in Florida around 2 AM on Thursday morning. This forecast is always subject to change and it is important to have your safety plans in place. Follow us on Twitter for up to date coverage.