Severe Outbreak Today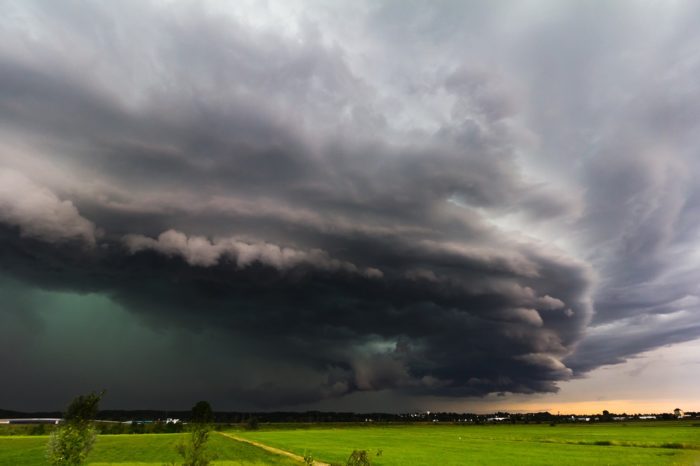 A severe weather outbreak is expected today from the Lower Mississippi River Valley into parts of the Ohio Valley.
A Moderate Risk stretches from western Tennessee into northern Louisiana, all of Mississippi, and the western half of Alabama. This includes Memphis and Jackson, TN, Alexandria and Baton Rouge, LA, Greenville and Jackson, MS, and Montgomery and Mobile, AL.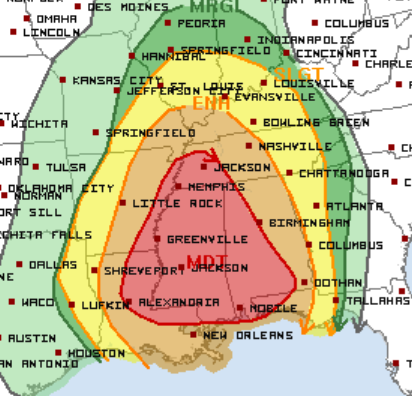 All modes of severe weather will be possible with the greatest threats being damaging wind gusts and tornadoes. The SPC warns that some wind gusts could near hurricane force and a few strong (EF2+) tornadoes are likely. The wind and tornado outlooks for today are as follows: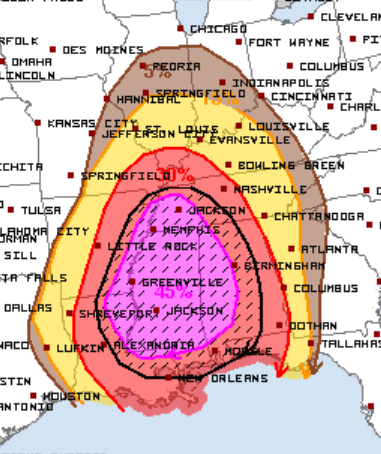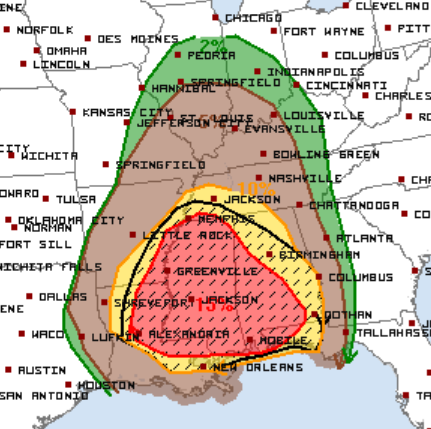 As of 9:30 AM CT, there is already a Tornado Watch in place for parts of far eastern Texas, Louisiana, Arkansas, and far south central Missouri until 1 PM CT. This watch is for a few likely tornadoes with a couple intense tornadoes possible, wind gusts up to 80 mph, and hail up to 1″ in diameter.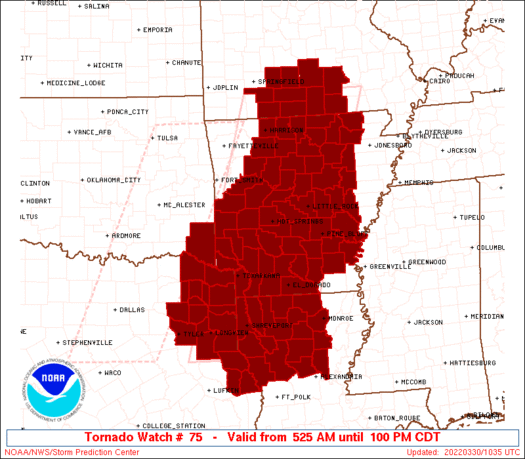 Today will be a very active day for the previously mentioned areas. If you live in or near the aforementioned cities, have multiple ways to receive severe weather warnings today.
Follow us on Twitter for the latest updates and check out live storm chasing here.