Winfield, AL Tornado Damage 12-29-21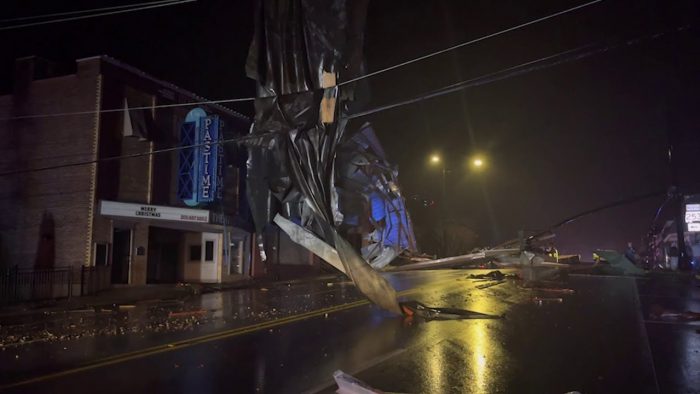 Likely tornado damage in downtown Winfield, Alabama on Wednesday night. Big roof in the middle of the street is from the Civic Center. There were reports that 8 people were trapped at a pizza restaurant for a brief period of time after a roof collapsed. No injuries reported.
***Not for broadcast without a license. Contact Kory here.