Hurricane Pamela to Impact Mexico's Pacific Coast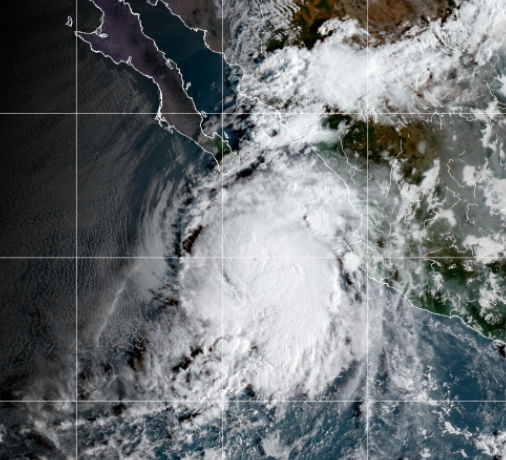 Hurricane Pamela is forecast to be near or at major hurricane strength when it makes landfall on Mexico's Pacific Coast sometime Wednesday morning.
A Hurricane Warning is in effect for Bahia Tempehuaya to Escuinapa. A Tropical Storm Warning is in effect for North of Bahia Tempehuaya to Altata, South of Escuinapa to Cabo Corrientes, and Islas Marias. A Tropical Storm Watch is in effect for Los Barilles to Cabo San Lucas.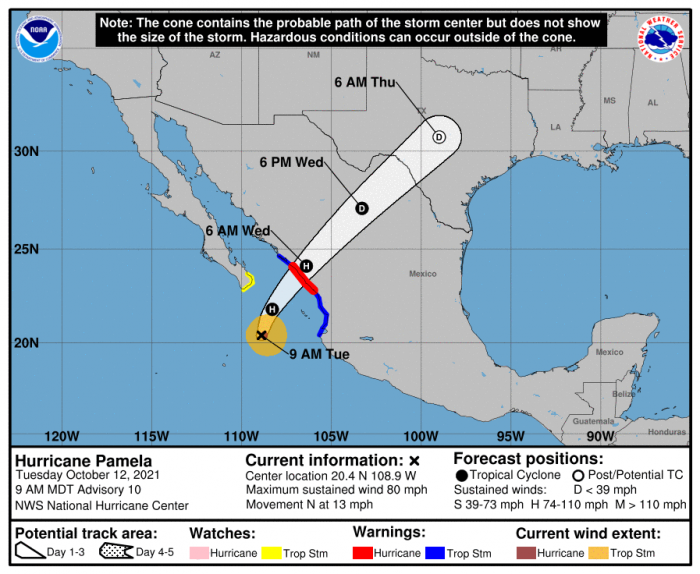 As of Tuesday morning, Pamela is over 175 miles south-southeast of the southern tip of Baja California with maximum sustained winds of 80 mph. Pamela is moving north at 13 mph.
Rapid strengthening of the hurricane is expected today. Conditions in west central Mexico will begin to deteriorate tonight as Pamela approaches the coast. Landfall is expected in the Hurricane Warning area on Wednesday morning.