Nicholas Poses Threat Along Gulf Coast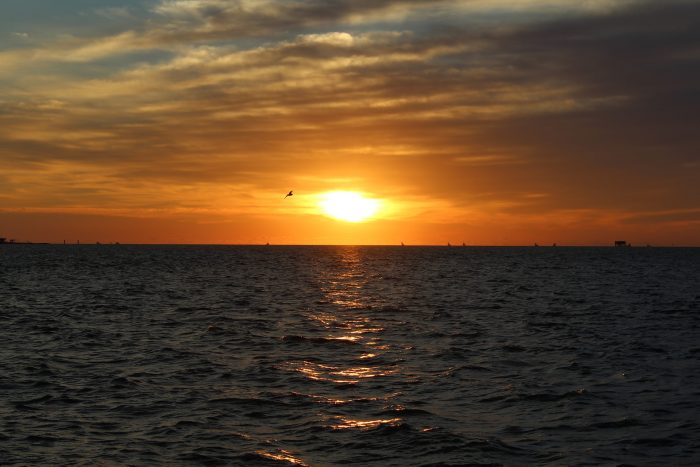 Tropical Storm Nicholas will impact parts of Texas and Louisiana this week.
Significant rainfall is expected, with some spots potentially picking up nearly 12″ of rain by week's end. The heaviest amounts are forecast in coastal Texas. Urban flooding and flash flooding are primary concerns.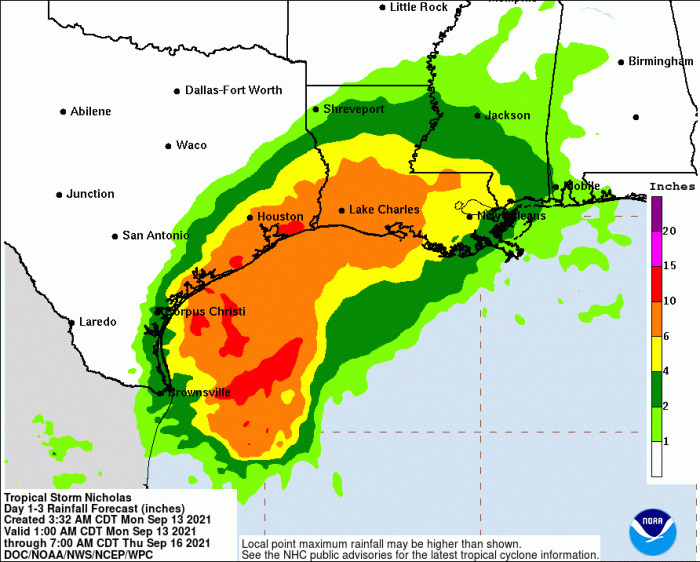 Nicholas will approach middle Texas today as a strong tropical storm, but could potentially reach hurricane status before making landfall.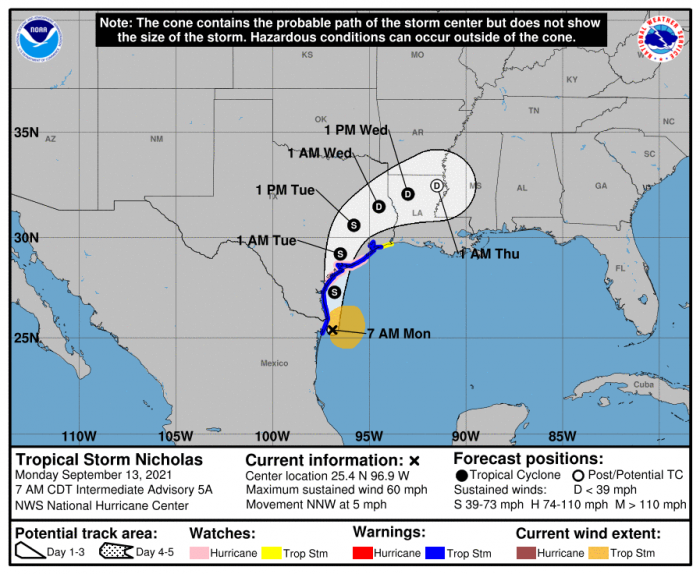 A Hurricane Watch is in place from Port Aransas to Freeport, TX. A Storm Surge Warning is in effect from Port Aransas to San Luis Pass, TX.
Follow us on Twitter for the latest.