Western Wildfire Concerns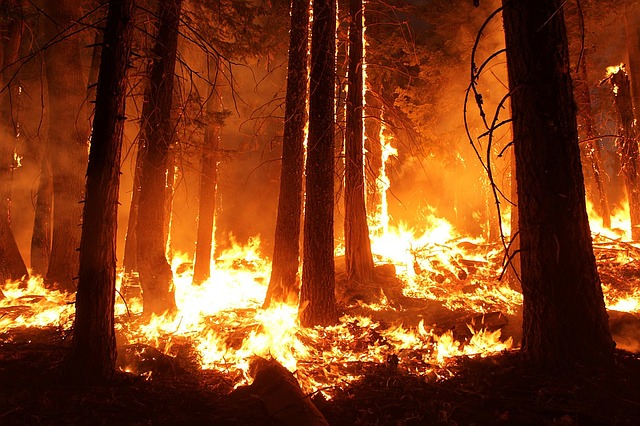 As severe drought conditions persist, wildfire concerns are growing in the western half of the country.
Dozens of wildfires are already burning, including one just a few miles from Flagstaff Arizona, the state's largest northern city. The fire sparked by a lightning strike. Smoke filled the mountainous city on Monday as officials warned of possible evacuations.
In California, a Buddhist monastery was forced to evacuate due to a large fire burning in the coastal mountains just south of Big Sur.
In New Mexico, dozens of fires, reportedly started by lightning strikes, had burned in the southern part of the state.
And in Utah, several wildfires were reported. The largest of those fires was burning near Enterprise. Residents were forced to evacuate over the weekend but have since been allowed to return to their homes.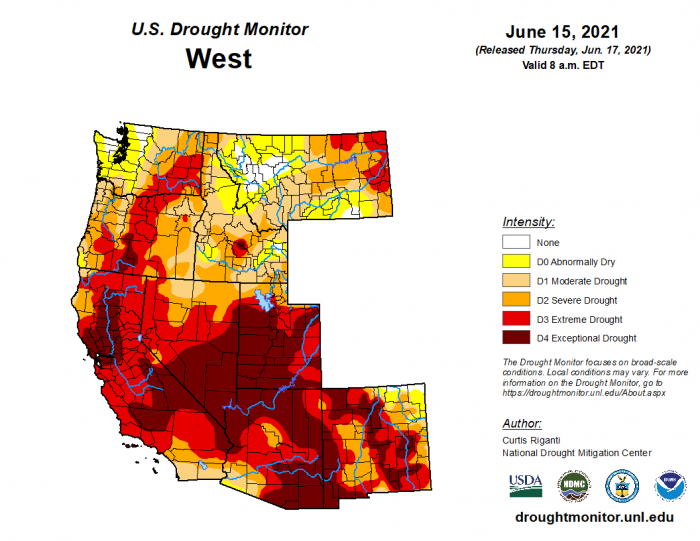 As of the latest U.S. Drought Monitor report (June 15, 2021), over half of the West is in an Extreme drought, with over 25% of the region in an Exceptional drought.