Louisiana Flooding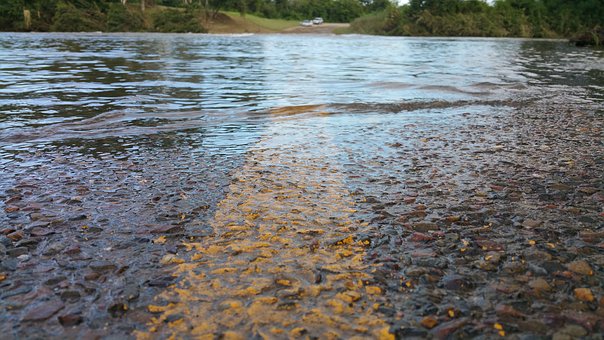 Louisiana Governor John Bel Edwards declared a State of Emergency on Monday due to flooding in the southwestern portion of the state.
The Lake Charles area seemed to be hit the hardest, with reports of extensive flooding after over a foot of rainfall was reported in some spots.
Mayor Nic Hunter of Lake Charles estimated that hundreds of homes had been affected by flooding. Some of these homes were still recovering from hurricanes Delta and Laura that hit the area last year.
In Baton Rouge, a flash flood emergency was declared overnight Monday where nearly a foot of rain had fallen. Officials reported over 250 water rescues in East Baton Rouge Parish. Several ground-level apartments had to be evacuated after flood water entered an apartment complex in Baton Rouge.
Unfortunately, the rainy weather pattern will continue today with many of the same areas expecting even more rainfall. Baton Rouge, and much of southwest Louisiana, are under a Moderate Risk for excessive rainfall through tomorrow morning.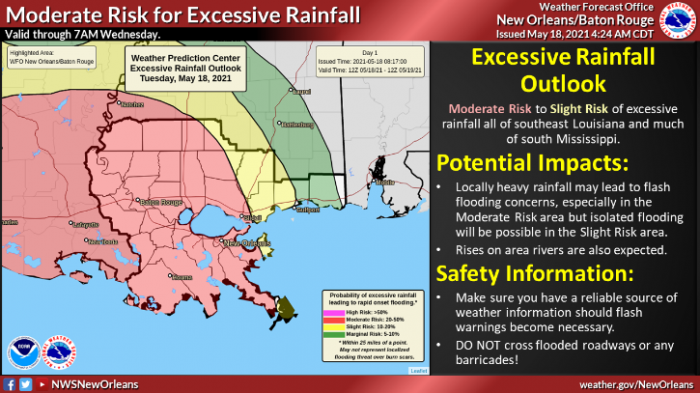 Another 4-6″ of rain is forecast for southwest Louisiana. Flash flooding is expected to continue in these areas. As always, remember to NEVER drive through flooded roadways. There is no way of knowing exactly how high the water is, in what condition the road is, or what hazards may be out of sight just below the surface of the water.