Significant Ice Storm Unfolding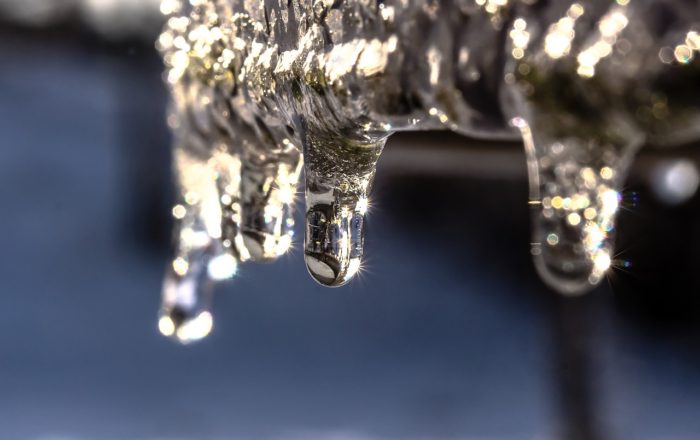 A significant ice storm is currently unfolding across parts of the South. Extremely dangerous driving conditions have developed as light freezing rain falls across several states. Ice Storm Warnings are in place from parts of Arkansas and Missouri into far southern Illinois, northwest Tennessee and most of Kentucky.
Numerous traffic accidents have been reported in the aforementioned states and early reports indicate a few fatalities have occurred. Life-threatening driving conditions will continue through today and tonight. Sidewalks, walkways, and steps will also be extremely dangerous.
Power outages and downed trees/tree limbs are expected as the ice continues to accumulate on sub-freezing surfaces today. Some areas could get upwards of 0.25″ of ice accumulation by tomorrow morning.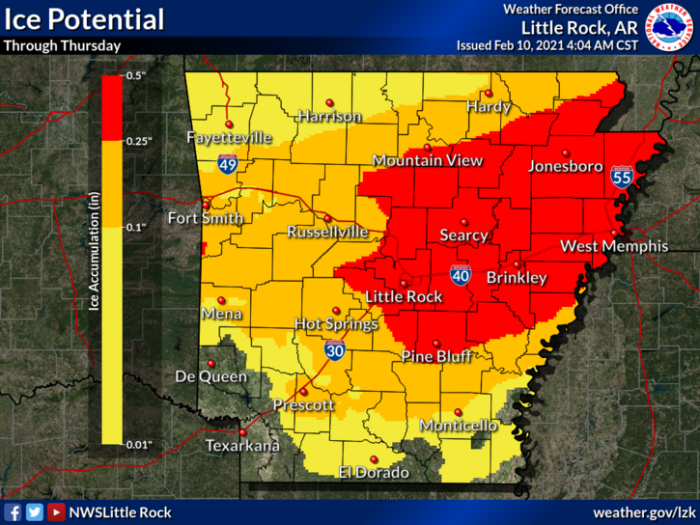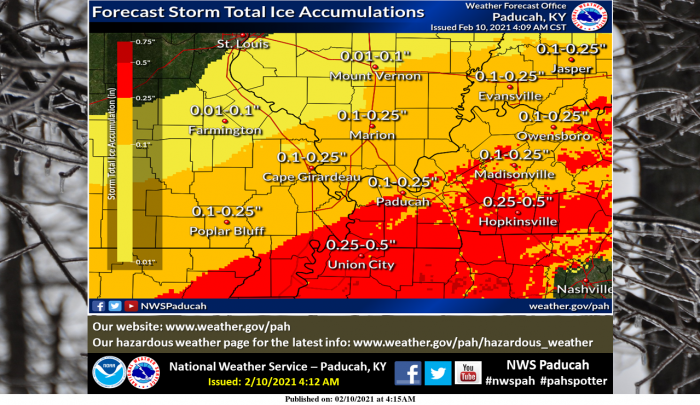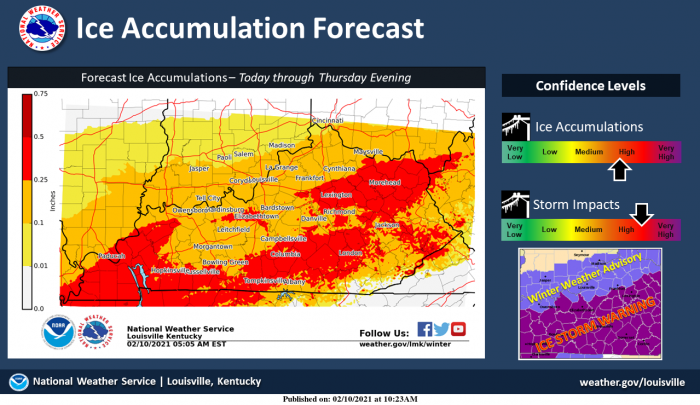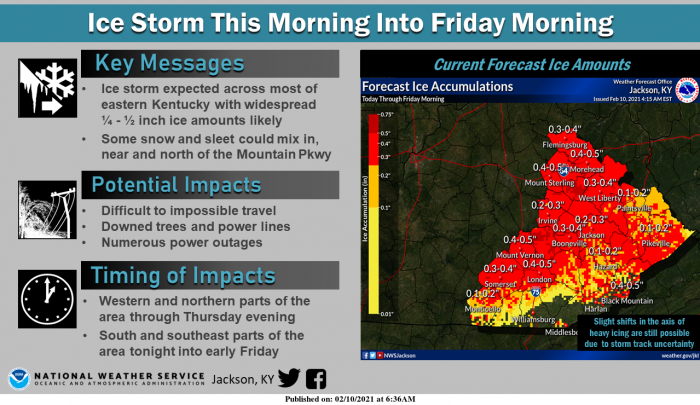 Travel is not advised in the Ice Storm Warning areas. Stay home if you can. If you have to venture out, drive very slowly and leave lots of space between you and other cars. Remember that it will take significantly longer to stop your vehicle on icy roads, so start easily breaking way ahead of time. Don't make sudden jerks of the wheel, don't hit the accelerator hard and do not slam on your breaks. All of these things can cause a car to go out of control.