Prolonged Extreme Cold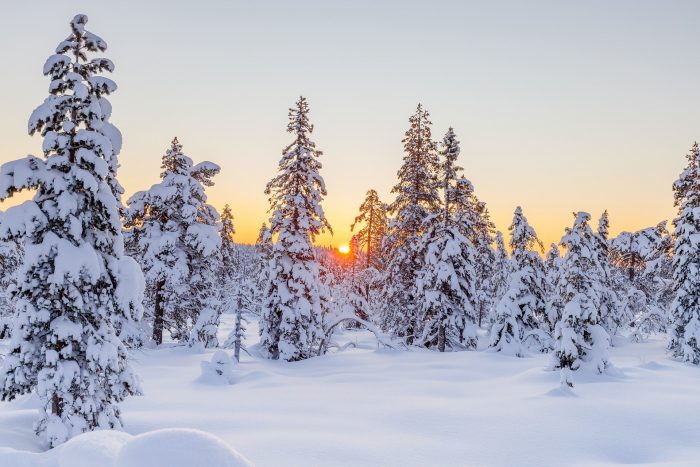 Extreme cold continues this week for parts of the Northern Plains and Upper Midwest. Overnight lows will continue to drop below zero with dangerously cold wind chills. Daytime highs will struggle to get above zero and remain below zero for places near the Canadian border.
Unfortunately, the cold looks to continue for at least the next week. The coldest air is still on the way for late this week and this weekend.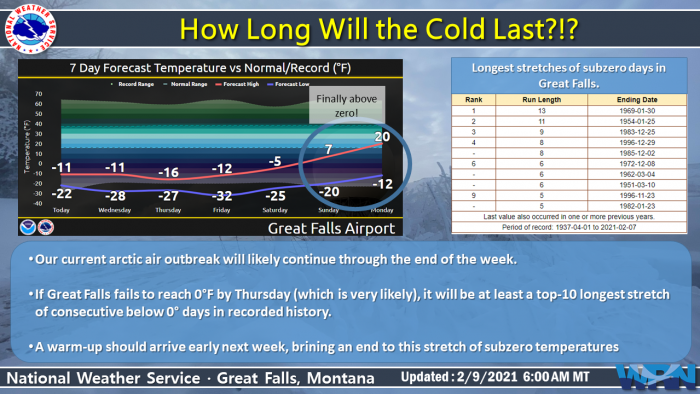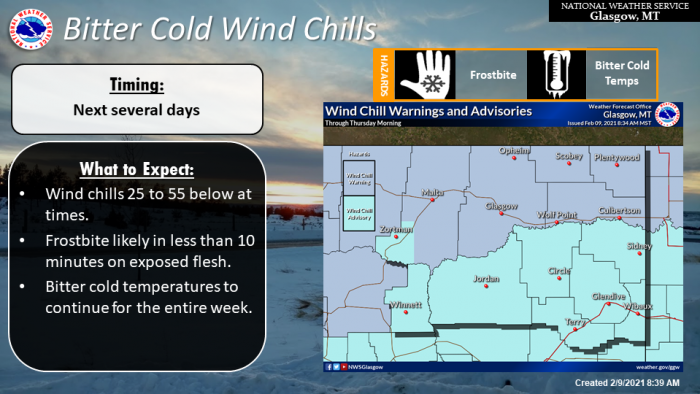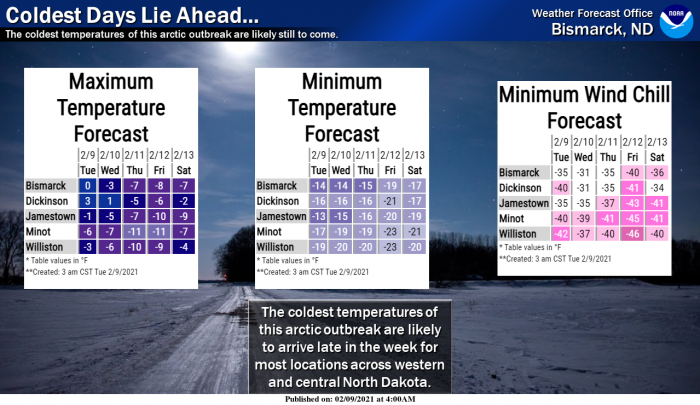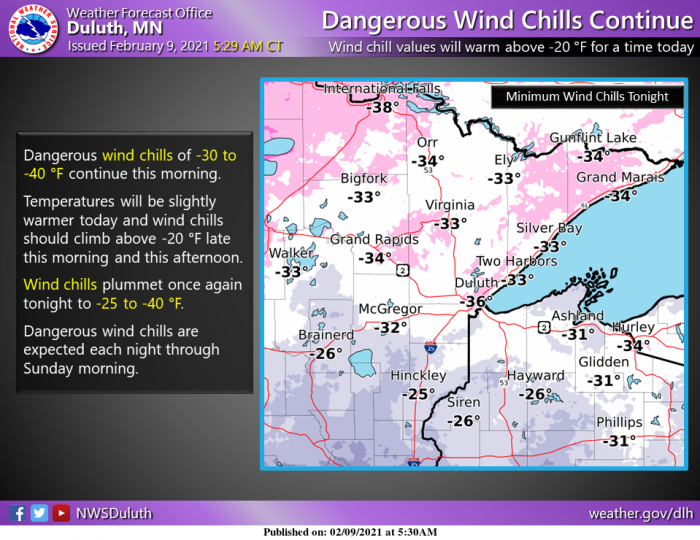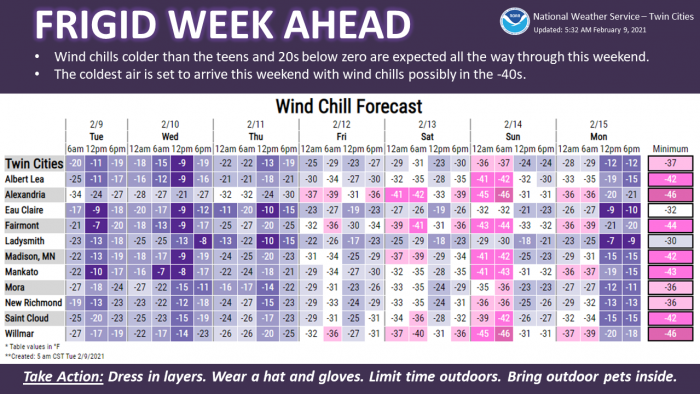 While most locations aren't in for record-breaking cold on a daily basis, the prolonged nature of this artic outbreak is unusual. Remember to always dress for the conditions, even if you'll only be outside for a short period of time or you're getting into a warm car.