Major Winter Storm to Impact Northeast and Mid Atlantic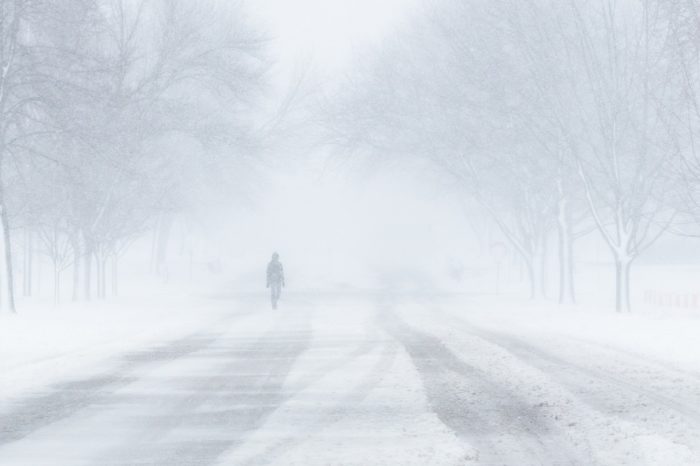 A major storm system is set to impact parts of the Mid-Atlantic and the Northeast today and tomorrow. All types of winter weather are expected.
Winter Weather Advisories are in effect this afternoon for the North Carolina mountains and foothills. A wintry mix of snow, sleet, and freezing rain will linger into this evening. Up to 1″ of snow and sleet will be possible and around 0.1″ of ice accumulation looks likely.
Farther north and east, Winter Storm Warnings are in effect for parts West Virginia and Virginia and into Maryland through tomorrow morning for heavy snow. Areas east of the Blue Ridge Mountains will see 6-12″ of snow, while 12-18″ will be possible along the I-81 corridor westward and near the Mason-Dixon Line.
In the Northeast, central Pennsylvania will feel the brunt of this system. One to two FEET of snow will be possible in a lot of areas by late Thursday.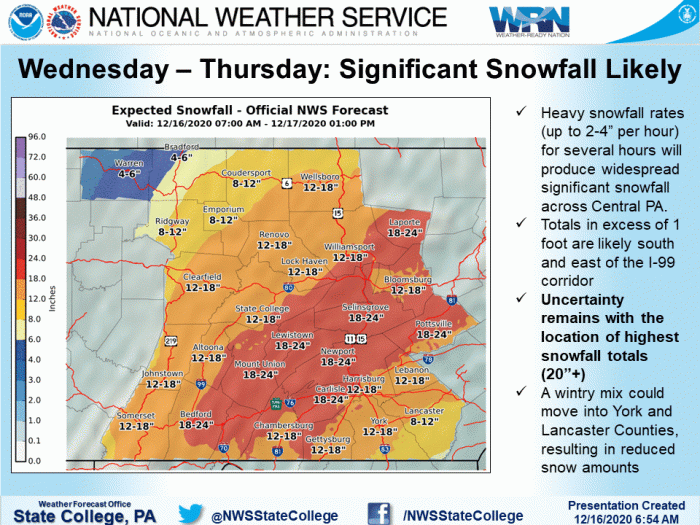 Parts of southern New York state could also see nearly 18″ of snow!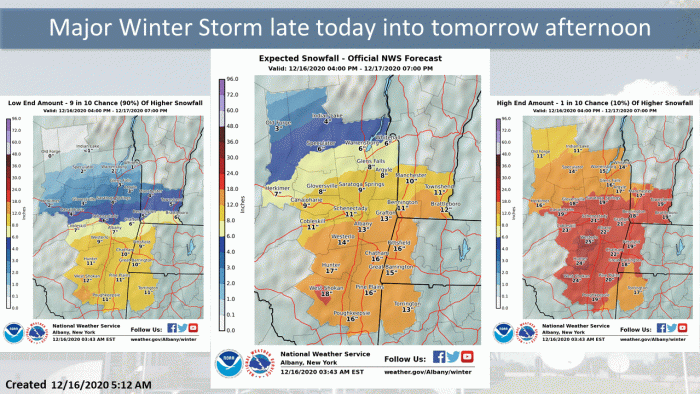 The Boston area could see nearly a foot of snow with this system, while other parts of Massachusetts will likely pick up over 12″.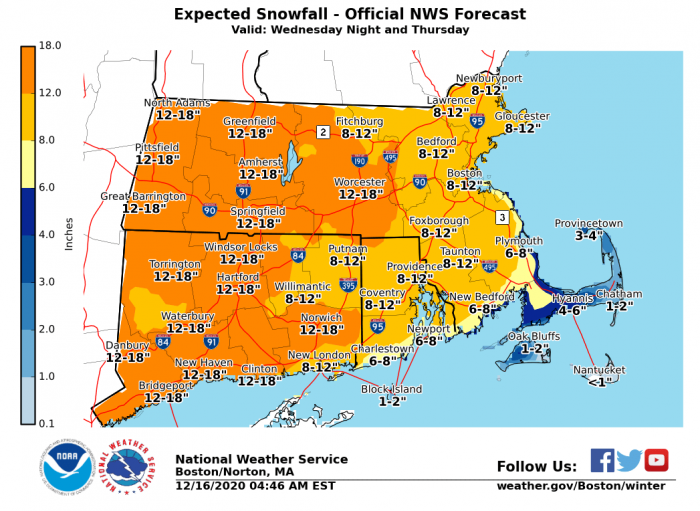 Snowfall amounts will drastically taper off across northern New England. Areas in southern New Hampshire and southwestern Maine could still see nearly a foot of snow, while northern areas of the states will maybe pick up a dusting.