Ice Storm Warning for Southern MN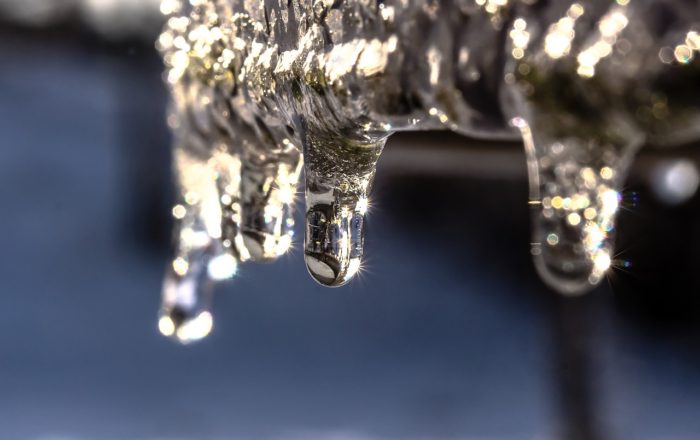 An Ice Storm Warning is in effect for parts of southern Minnesota today. Freezing rain is expected to cause significant travel impacts as 0.25″+ of ice accumulation will be possible.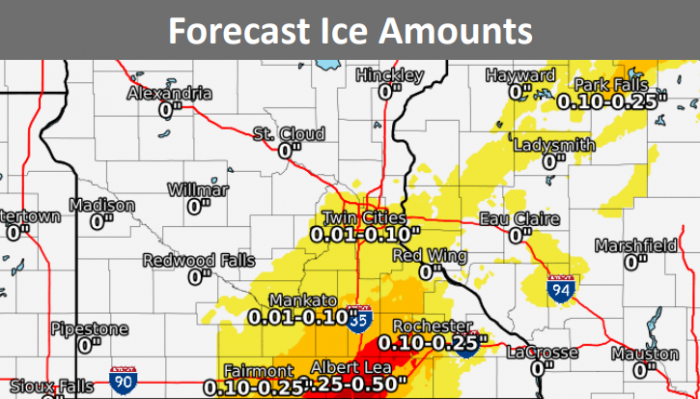 Counties under the warning are Freeborn, Steele, and Faribault. This includes the cities of Owatonna, Blue Earth, and Albert Lea.
North of this area, heavy snowfall is expected this afternoon and evening. The Twin Cities metro will pick up 4-6″ of snow just days after record-breaking November warmth.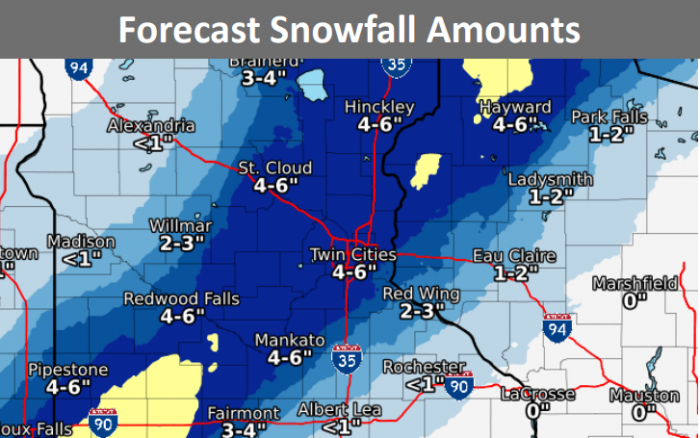 *Graphics via NWS Twin Cities*