Hurricane Watch Issued for Gulf Coast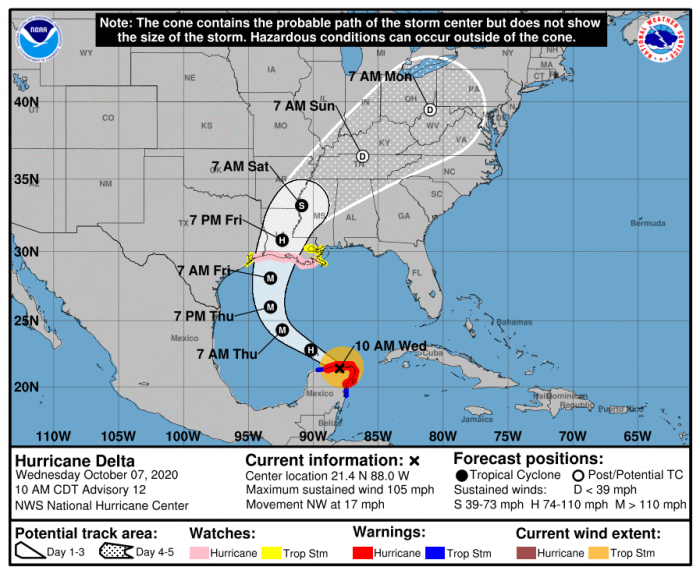 Hurricane Delta made landfall on the Yucatan Peninsula this morning, bringing life-threatening storm surge, strong winds and heavy rainfall.
The center of Delta will move off the northern coast of the Yucatan today and pass through the southern Gulf of Mexico. Delta will enter the central Gulf of Mexico on Thursday where more strengthening is expected.
Delta is forecast to become a major hurricane once again, although some weakening is expected before it makes landfall on the Gulf Coast.
A Hurricane Watch has been issued along the Gulf Coast from High Island, TX to Grand Isle, LA. A Tropical Storm Watch is in effect from San Luis Pass to High Island, TX and from Grand Isle, LA to Bay St. Louis, MS. This also includes New Orleans, Lake Pontchartrain, and Lake Maurepas.
A U.S. landfall is currently forecast some time Friday, October 9.