Severe Weather Threat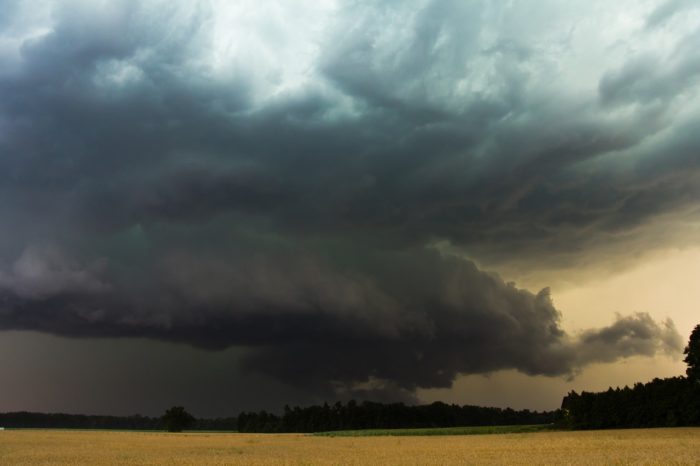 Severe weather is possible across parts of the southern U.S. today and tomorrow as a potent storm system moves across the country.
Today's Enhanced Risk area stretches from Mississippi into north Alabama. This includes Jackson and Tupelo in Mississippi.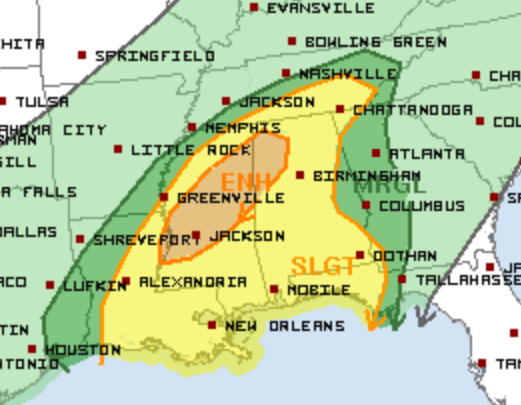 Damaging wind gusts and a few tornadoes are the primary threats with today's stronger thunderstorms. The greatest risk area for tornadoes includes central Mississippi into northwestern Alabama.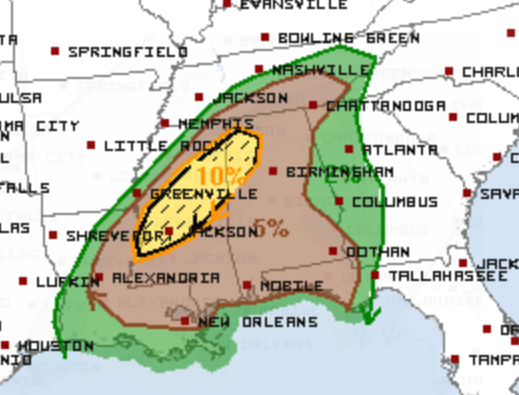 The severe weather threat moves east on Thursday. Tomorrow features an Enhanced Risk area stretching from South Carolina into far northern Florida. This includes Columbia, SC, Tallahassee, FL, and Macon, GA.
The primary threat from tomorrow's severe weather will be damaging wind gusts. A few tornadoes will also be possible.
Follow us on Twitter for the latest.