Dorian Stalls Near Grand Bahama Island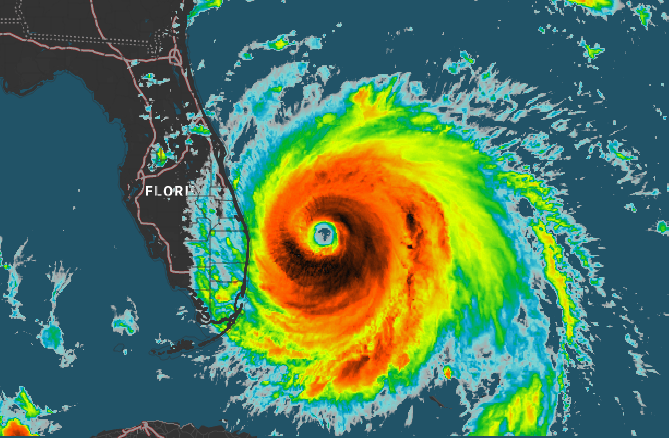 Hurricane Dorian has slowed to a snail's pace near Grand Bahama Island. The extremely dangerous, high end category 4 storm is crawling to the west around 1 mph.
Grand Bahama Island will continue to be pummpled by catastrophic winds, heavy rainfall, and powerful storm surge. Dorian's winds are sustained near 155 mph with wind gusts up to 190 mph.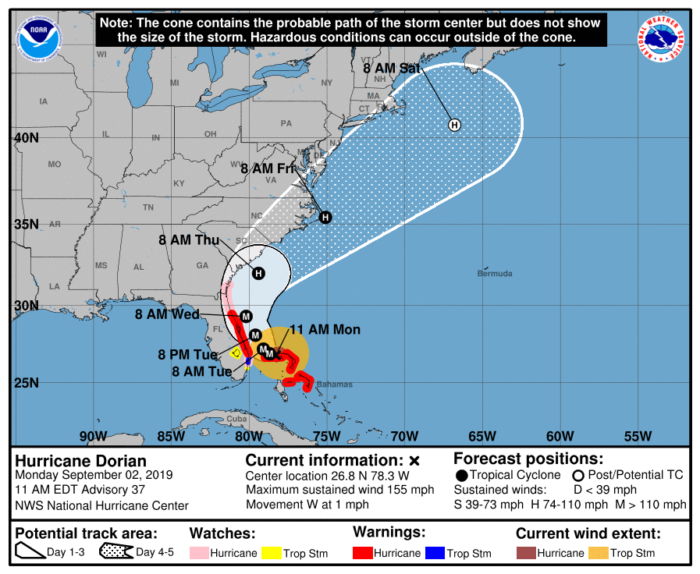 Dorian is expected to gradually make it's west-northwesterly turn today. This will put the hurricane on a path towards Florida late tonight and into the next few days.
As of now, Dorian is expected to hug Florida's eastern coast. Landfall is currently not expected in the Sunshine State.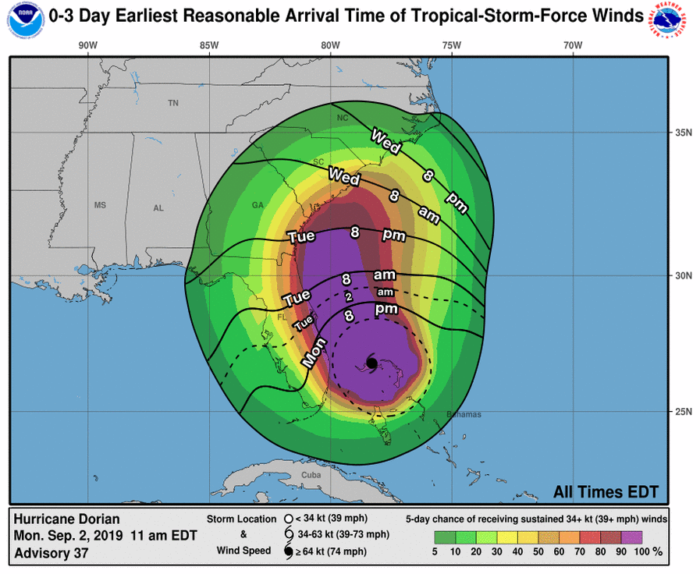 However, this remains a very dangerous hurricane. Hurricane force winds will be felt along Florida's Atlantic coast starting late tonight or early tomorrow morning.
A hurricane warning is in effect in Florida from Jupiter Inlet to the Flagler/Volusia county line.
Residents in Florida need to keep a very close eye on Dorian and its progress today. Even a slight westward shift of a few miles could mean a far more serious situation along the coast.