Spring Severe Weather Ahead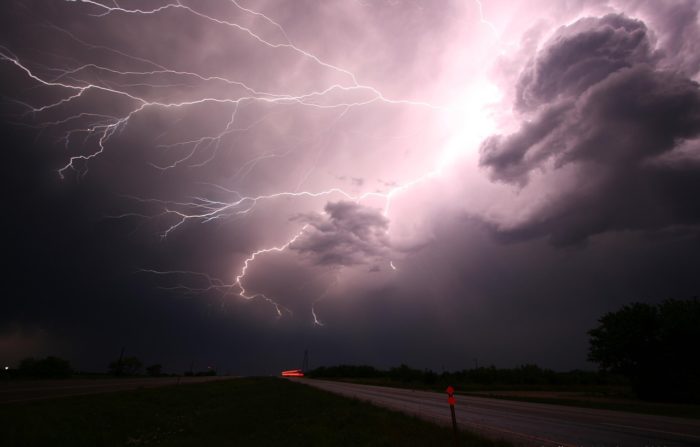 An active start to the week is in store for much of the Central U.S. as spring severe weather is expected over the coming days. Today's risk for strong storms stretches all the way from Texas to Minnesota.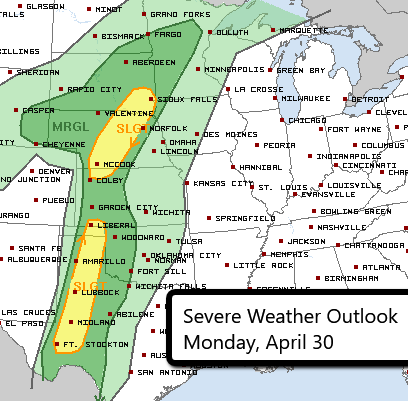 Thunderstorms developing this afternoon could produce hail, damaging wind gusts and even an isolated tornado. The severe risk ramps up tomorrow and Wednesday for the Central Plains.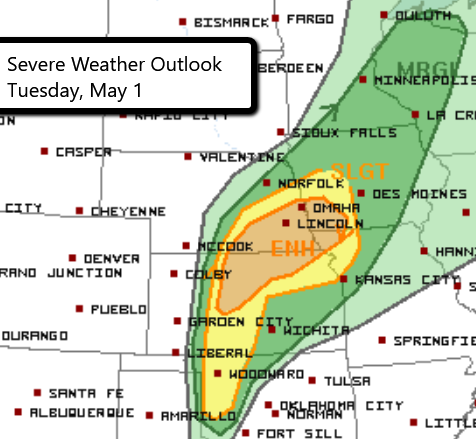 The greatest risk for widespread strong storms tomorrow is in the Enhanced Risk area. This includes Omaha and Lincoln, NE and Council Bluffs, IA. All three severe weather threats will be possible.
Wednesday's highest risk area covers most of eastern Kansas and central Oklahoma. We are continuing to monitor the potential for a significant severe weather day. Large hail, damaging wind gusts and tornadoes will all be possible.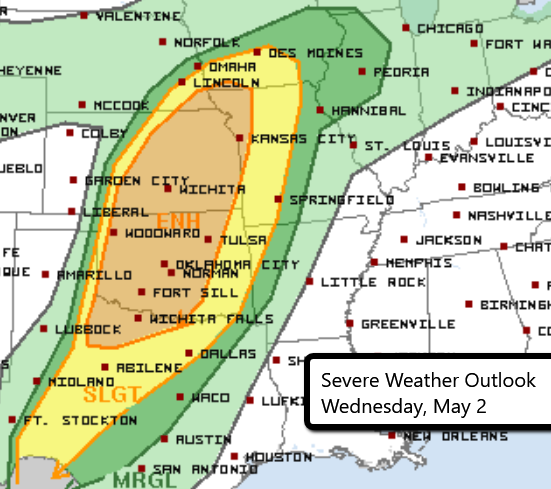 Locations that need to pay close attention to forecast changes include Oklahoma City and Tulsa, OK, Kansas City, MO and Wichita and Overland Park, KS.
Follow us on Twitter for updates!