April 29, 2016 Enhanced Severe Weather Threat for Texas, Oklahoma, and Arkansas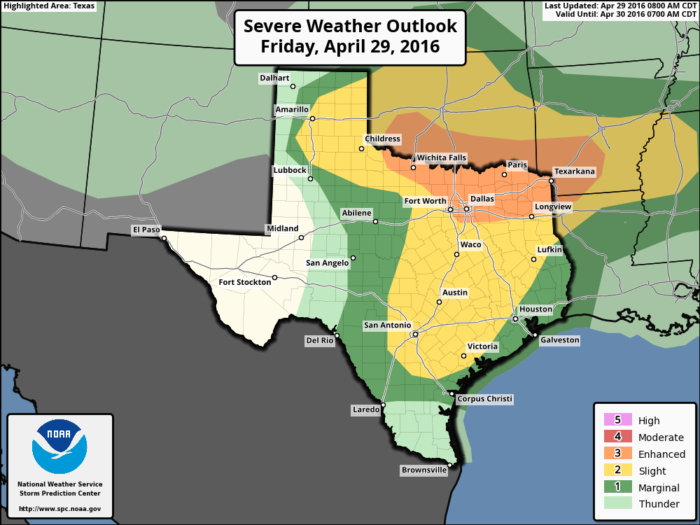 There is a severe weather threat across most of Oklahoma and Texas. Emphasis is placed on the Enhanced area in Southern Oklahoma, Northern Texas, and across to Southwestern Arkansas with a maximized risk of tornadoes, large hail, and damaging winds in the enhanced region.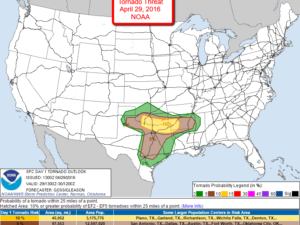 Follow along with our chasers on our NEW LIVECHASE PAGE and join us in the conversation on Twitter @SevereStudios!